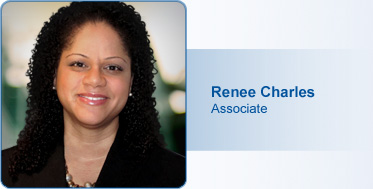 Renee Charles is a seasoned learning professional who is passionate about helping others successfully achieve their personal and professional performance goals.  Renee brings many years of leadership and training experience, with the last 12 years focused on learning and organizational development in various corporate settings.  Her audiences have included all levels of employees – front line to C-suite – in the wireless telecommunications, newspaper and television, national retail, pharmaceutical, transit, restaurant, courier and non-profit industries.
Prior to embarking on her career in learning and development, Renee held various team leadership roles in both inbound and outbound call centre environments.  These work experiences helped Renee to accumulate a wealth of knowledge and expertise in the areas of leadership and management, customer experience management and inside sales.
Renee is well versed in all aspects of the learning cycle with proven excellence in learning design, development and facilitation.  As a facilitator and performance coach, Renee skillfully encourages her learners to stretch outside of their personal comfort zones and progress to a place where true learning can occur.  Renee challenges her learners to examine their thinking styles so they can get "unstuck", and see their situations through a different lens.
Renee holds a Bachelor of Science degree in Neuroscience from the University of Toronto, a certificate in eLearning from the University of Calgary, and a certificate in Adult Education from St. Francis Xavier University.