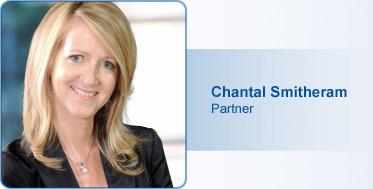 Chantal Smitheram, Partner at Innovative Facilitation since 2011, is a results-driven people leader who brings over 20 years of Human Resources executive experience. She has developed leadership programs and led corporate strategy and culture initiatives for leading edge organizations. She adds value to her clients by supporting their success through HR consulting, program design and facilitation, coaching, strategic planning and career development. Since joining Innovative Facilitation she has partnered with organizations large and small in a wide variety of industries including telecommunications, banking, property management, education, sales, hospitality and transportation.
Chantal has dedicated her career to creating engaging workplace cultures where employees feel heard, valued and energized about partnering in the business' success. Innovation and accountability define Chantal's approach to connecting people and strategy in a way that maximizes the partnership between leaders and employees and supports them to realize their full potential. It is Chantal's practical approach to solving organizational challenges combined with her values-based leadership practices that enable employees and leaders to shift mindsets, take calculated risks and passionately commit to actions that drive business results.
Chantal's work has garnered her industry and national recognition:
Employee Attraction and Retention Award, Tourism Industry of Ontario
Employee Choice Awards for the National Capital Region, (4 time recipient)
Human Resources Innovation Award, Mercer VISION Awards
Award of Excellence in Human Resources Development, Tourism Industry Association of Canada
Hall of Fame Human Resources Award of Excellence, Hotel Association of Canada
Chantal has a BAH from Queen's University in Psychology and Sociology and is a Certified Human Resources Leader (CHRL). She has an Organizational Development certificate from Ottawa University's Telfer School of Management and the National Training Laboratory (NTL). She is also a certified practitioner and facilitator of Human Synergistics assessment tools, The Work Itself, and Interaction Associates' programs. She is currently pursuing her executive coaching qualifications with the Coaches Training Institute. Chantal is fluently bilingual and able to facilitate sessions in both English and French.